Build Your Own Pool Table, Easily !
Sturdy Enough to Last for Many Years
Costs less than $200
Simple, Practical, Functional, and Cheap! What more could you ask for? This is a solid, durable pool table that is just as beautiful as it is functional, and all at a small fraction of the price you would pay for a production table.
The table plays like a dream. The rails are lively and solid, and you can drill the long shots with confidence. And, at 4 feet by 8 feet, this is a big table – it feels much bigger than the coin operated 7 foot tables that you find in most places.
You will be so glad that you took the time and effort to personally create an outstanding centerpiece for any game room, basement, recreation room, garage, or extra bedroom. Your one of a kind pool table will provide you with years of enjoyment, satisfaction and compliments.
Incredible Father and Son, or Husband and Wife project. It's hard to imagine the pride you'll feel after building such an enjoyable gaming table as a team. The first game of pool that you play on your new table will never be forgotten.
The table top is made with MDF, a high quality, wood-based composite, that is very tolerant to moisture, has a high strength component, and will last for many years. MDF is well known as an acceptable substitute for slate in pool table construction. CLICK HERE to see this in writing. For all the information you'll ever need on MDF, CLICK HERE
Buy almost all the supplies you need at Wal-Mart and any Home Depot, Lowe's or local Hardware Store for less than $200. In fact, the Plans include a Comprehensive Shopping List complete with exact Item Numbers, Pictures, and Prices from Wal-Mart, Lowe's and Home Depot.
The Plans are very effectively illustrated with full color photographs and easy to understand diagrams. Instructions are given in a step by step format, making them easy to follow and execute. If you tried to go it alone and build the table without the plans, you would find yourself having spent too much time, too much money, and too much brain power to be worthwhile. Our Do it Yourself plans take out all the guesswork, and don't leave you with a pile of unused lumber and materials.
Major Tools Required: Circular Saw, Jig Saw, Electric Drill, and a Staple Gun. That's it ! No heavy drilling, no intricate woodworking, and no expensive specialty tools. Anyone with basic mechanical skills could build this pool table with highly impressive results. Your friends and neighbors will love it, and they won't believe how inexpensive it was to create. They might even ask you to build one for them.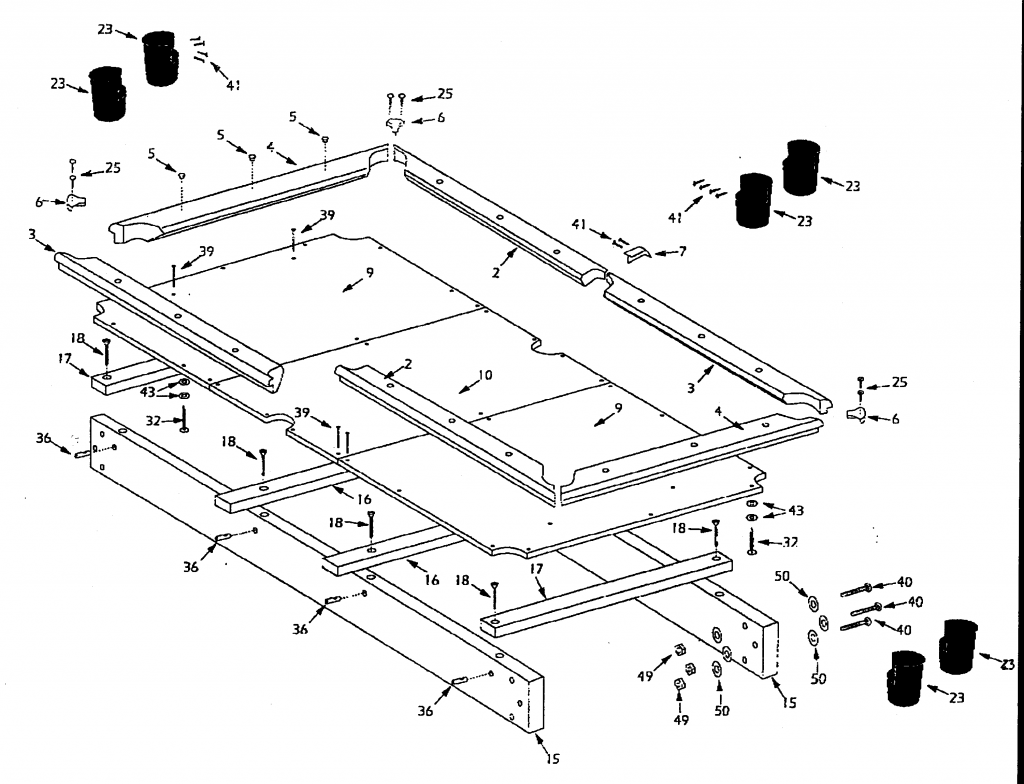 Access To Over 16,000 Blueprints
Plans Plus much much more