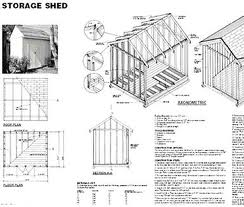 If you want to build a garden shed, you first need to determine your requirements, whether you want it for storing just few things like kids toys etc. or you also want to store some big things out there.
You can either choose to build your shed on your own or buy a ready made garden shed kit, or then install it in the garden. You can shop online for the ready made garden shed kits that come with shed plans and materials you need to build it.
There are ready made shed plans that can help you build a shed on your own without hiring a professional service. The shed plans help you a build a shed easily. If you do not have any past experience in this kind of woodworking project, then you do not need to worry as the garden shed plans have all the important information that you need for building your shed. A garden shed plan comes with the illustrated and colorful diagrams, schematics and complete instructions. The also have video tapes to help you with step by step instructions for completing shed project.
Shed Site Locations
If you are looking at garden sheds, you may want to locate it next to your garden, in a spot that receives lots of natural light. Aesthetics are always important. Consider the best place to put your garden shed to make it the most useful. The back corner of your property may be the most conventional location, but that doesn't mean it is the best location. Look for a spot on the back of your house where windows and doors aren't in the way. Behind or to the side of the garage is a good location.
Other things to think of when choosing your sheds location may be it's proximity to water, natural light, ventilation (although vents are available), and electricity (artificial lighting and electrical for gardening and other tools may be desired). Consider the way the shed will look year round.
Make sure that the area where you are putting the shed is level. You may need to dig a little to level it out. You should either pour a concrete base or use wood boards where you will place the garden shed.
Material Needed for Garden Shed Building
When you have the plan you like it is time to round up the material needed. Most plans come with a material list or you can buy the shed in a kit form. You can buy framework that includes floor and wall framing connected to the roof framing system.
Among all the different types of the sheds, the most popular one is the wooden garden shed. Most of the people choose wood as their favorite material to build a shed as it looks more beautiful. Wood ads char to your garden. Plastic shed are the next in the line, but the metal sheds are avoided by majority of the people because of the heat and they also do not look beautiful. Also, the Timber sheds are susceptible to spoilage, so people avoid them.
More Shed Building Tips
12,000 Shed Plans & Woodworking Patterns Download
My Shed Plan is a complete guide that explains how you can build a beautiful shed from scratch. Ryan Henderson the writer of the book has given detailed blueprints and step by step instructions that even a beginner can follow.
Wood Shed Plans
Building your own wood shed is much easier than you may think. With the right wood shed plans you can customize to suit your needs and aesthetics.
Interior Design of The Garden Shed
It's important from the beginning of your decision making process to think about the interior design of your shed. Interior design of the garden shed makes it easier for you to get large items, mower and blower, and small items, rakes and shovels, in and out of the shed. Double doors on your shed make for easy storage of and access to large and small items alike.
Every gardener has his own preferences for using the space inside a garden shed, but most gardeners need the following:
Hanging Storage
Shelving
Potting Bench
Large Storage Bins
Large Equipment Storage
My Shed Plans
has 12,000 blueprints and plans for shed designs and wood projects like picnic tables, dog houses, tree houses and more.