This holiday season, just say no to toy recalls and make your own safe toys with free plans to construct your own wooden toys!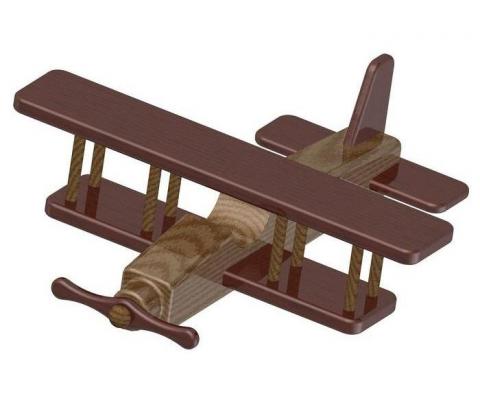 Biplane construction toy is dedicated to children over 3 years of age. Nicely designed airplane with rotating propeller will fire up your boy`s imagination about flying and pilotage. It will let him to have a good time, but also make him learn something about traffic and vehicles, also to develop his imagination and spend his energy while running around simulating plane flight and at the same time building his muscles.
Biplane toy is being made completely of wood, so that you could give your child a toy which is safe and environmentally friendly. Make sure that you do a perfect final surface treatment of wood, so that you won't risk a wood splinter get into the finger of your child.
For making wooden biplane construction toy you won't need much material – you can use scrap wood that usually can be always found in the workshop. And you won't need many tools. This model is quite simple to make, it won't take much of your time, and you will make a toy that can remain undamaged after many fallings and stay in the family waiting for the next generations of little pilots. As you can see in the plan, we recommend not to paint wood, but leave it in its natural colour. It is enough to protect it with some kids-safe natural oils (for example linseed or walnut oil) and you will make a perfect toy in just a few hours. Use different types of wood, so you would get the right wood colour of plane fuselage and wings.
Carefully make the parts of the biplane by the measurements given on particular pictures. The measurements are given in millimeters, while the measurements given in inches are in brackets (1 inch = 25, 4 mm).
After making all the parts of the plane, you should join them with glue. Be careful with dosage of glue, because it could come out from the holes and smear the surface of an object.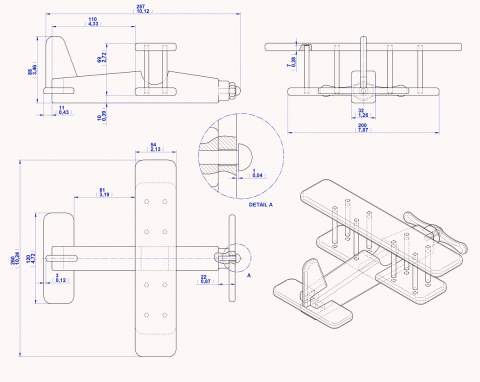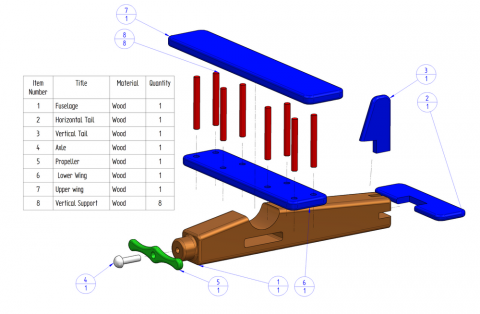 DOWNLOAD COMPLETE PLAN
Biplane toy plan ( PDF ) – 2,80Mb; 18 Pages