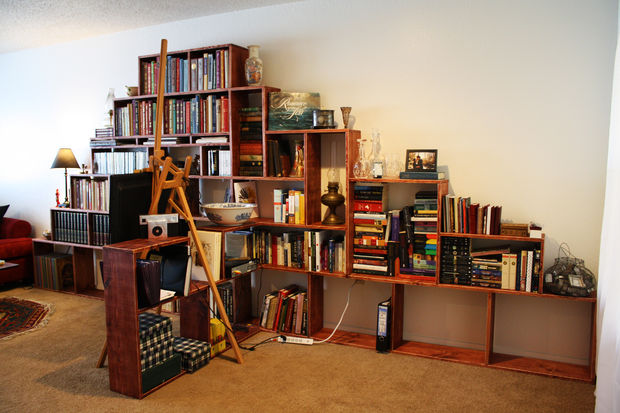 The entire project cost $220 for all the materials.
Tools:
Safety glasses
Circular saw / table saw / jigsaw / cross-cut hand saw
Power drill
Hand sander
Work bench
Wood drill bit
Angle drill guide
3/8" dowel centres
Clamps
Measuring square
Measuring tape
Materials:
5x – 8' lengths of 1 x 10 softwood
14x – 6' lengths of 1 x 10 softwood
132x – 3/8" x 2" hardwood dowels
24x – 2½" x ½" corner braces
4x – 2" corner brackets
4x – 4" straight braces
Wood stain and protection of choice
Wood glue
Wood screws
Another option instead of solid Spruce/Pine/Fir is to use a good quality ¾" thick plywood.  An 4'x8' board ripped into 1'x8' boards by the store could be slightly cheaper in price if you don't mind seeing the plywood edge.