Free chicken coop plans can be found all around the Internet but really few available are high quality or offer with the info essential to become effective in creating your own coop at house. You might even be able discovering a free set on-line and this might or might not be the very best choice for your own situation. Many people only think about the design aspect of your new chicken dwelling they plan to make, however the things you would like to think about run far deeper. These days, we're going to go over the five most crucial issues to think about when selecting a your coop plans.
Sites with free coop designs which include complete plans with good directions. Plans you can actually build from… if you're a skilled builder.
Hen House
Build a 20′ x 20′ poultry house with a straw loft.

PVC Chicken Coop
Build a chicken coop using pvc pipe – makes for a sturdy and easy-to-build coop!
The Chicken Project
Comfortable housing for up to 10 heavy breed chickens and looks good on any landscape!
Free Chicken Coop Plans
If you want to build a chicken coop without spending alot on materials, this plan is for you.
Poultry Housing
A variety of housing styles commonly used for ranged chickens.
Poultry Plans
5 different poultry house plans.
Shed Roof Poultry House
Plans for a sloped roof 18'x30′ poultry house.
Chicken Coop
An A-frame chicken coop that can be moved around.
Chicken Coop
How to build a chicken coop. Includes 8 pages of instructions.
Barn Pen
Step by step instructions for a large barn pen.
Victory Poultry House
Complete bill of materials and plans for a poultry house.
Chicken Coop Designs
No plans here but lots of pictures of coops people have built, many of which show the buildings in process. Just keep clicking on the pictures to see pictures taken as they build their coops.
Chicken Coop Plans
Here are several plans for a Chicken Coop.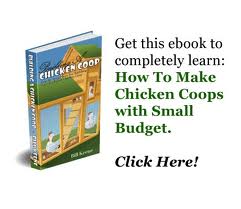 – No special tools required
– Save money by building your own chicken coop
– Print off as many plans as required
– Easy To Build Plans