Woodworking projects are an excellent way to tap into your creativity, take a break from routines, and craft unique, personalised pieces. And it's not hard to get started. In fact, we've got three simple projects that you can complete in an afternoon, even if you're a woodworking newbie. With nothing but basic carpentry skills and some standard tools, you'll be able to make something you'll be proud of.
Toy Car and Helicopter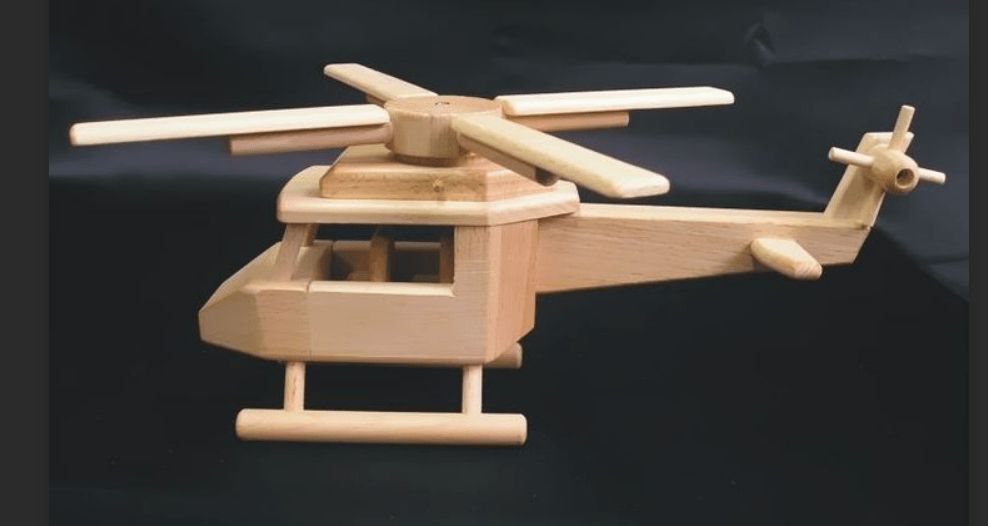 Wooden toys are classic, timeless, and always fun for kids. This tutorial shows you how to make a wooden toy car and helicopter, perfect for children who love playing with toys. To create these toys, start by gluing the printed template from the plan onto a 3/4 inch solid wood. For best results, use construction-grade lumber from the home center. You can then drill holes for the wheels, windows, and rotor axle using a jigsaw and a scratch awl to mark the drill's starting point. Use a scroll blade to cut tight corners. Once you've finished, apply a Danish oil finish to add a polished and lasting touch. To access the free plans for these projects, just download the files from the video description.
Simple Step Stool
A step stool is a practical and useful addition to your home, and it can be made quickly and easily using a few pieces of wood and simple tools. You'll need a jigsaw and circular saw to cut the four pieces of wood and a miter saw for taper cuts. Then, with a paint can and two screws, you can add the half-circle legs, and connect the support pieces. Make sure to countersink the screws for a seamless finish. Once you're done, you'll have a sturdy and functional stool that can hold up to your daily tasks. Don't forget, before you start, that measurements matter, so take your time to do it right.
Tote Project
This project is a bit more challenging, but equally fulfilling. A tote can be used for many purposes, and making one can teach you valuable woodworking skills. This tote is made up of five pieces of wood and a dowel, and the side pieces have a dip cut out to avoid fiber damage. You'll need to bevel the edges on the legs using a jigsaw to create the compartment's base. The pieces are then assembled using glue and screws to make a durable and practical accessory. Again, measurements and alignment are crucial to achieving a good result.
Overall, these wooden projects are perfect for beginners who want to build their woodworking skills and create something special. The free plans and the supplementary videos make the process even more accessible. Give it a try and discover how satisfying it is to create something both useful and beautiful with your own hands.
Before you get to work, remember that it's essential to follow safety guidelines when using power tools. Always wear protective equipment and keep workspace well-lit, organized, and clean. And if you're not sure how to use a tool, don't hesitate to ask for help.
With these easy wooden projects to get you started, you can explore the world of woodworking and take your skills to the next level. Whether you choose to make a toy car, a step stool, or a tote, you'll enjoy the creative process and the sense of accomplishment that comes with succeeding at a DIY project.