Popular and Lucrative Items to Sell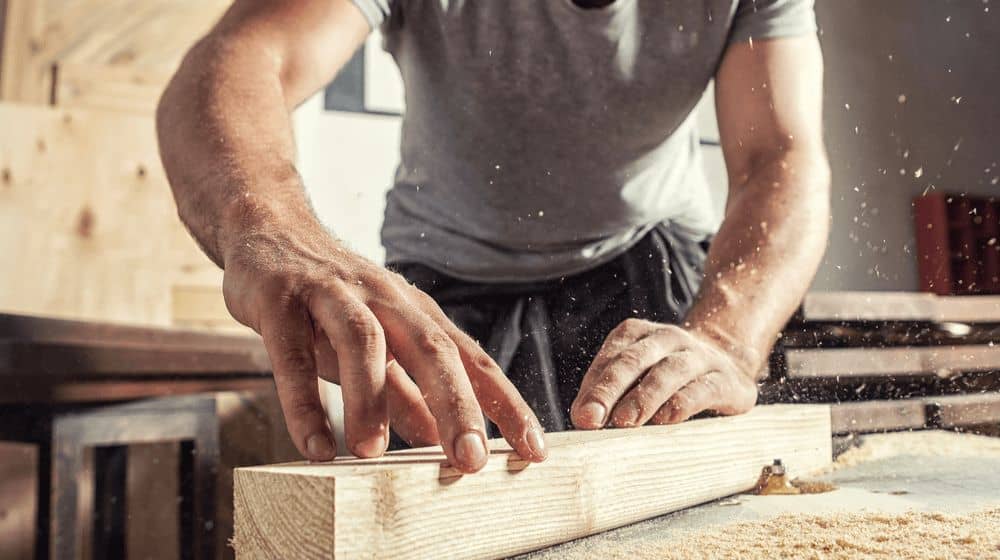 Woodworking is a versatile and rewarding hobby that can easily be turned into a means of making additional income. However, it can be challenging to know which items to make and sell to maximize profits. Here are some popular and lucrative items that woodworkers can consider creating:

1. Personalized Boxes

Boxes are always in high demand, and personalized wooden ones are particularly sought after. One can create boxes for various purposes, such as jewelry, keepsakes, or even pet urns.
One can use rabbit joints and a quarter-inch bottom board to make boxes with tight-fitting corners that are sturdy and durable. Sourcing attractive yet affordable woods like pine or cedar could help to increase profitability. Woodworkers can use laser engravers to personalize each box with names, dates, or quotes, adding a personal touch that would attract potential customers.

2. Unique Serving Boards

Serving boards are not just functional; they can also be statement pieces for any kitchen. The natural edge on a serving board can add rustic charm and uniqueness that is hard to come by in mass-produced items.
Cherry and walnut woods are darker-colored hardwoods in demand, and their natural patterns make stunning serving boards. One can also get creative and combine woods to create eye-catching boards.

3. Tealight Candle Holders

If you're looking to make something smaller, tealight candle holders are easy to make and can be sold in sets with candles. These small candle holders can be cut efficiently using jigs, allowing woodworkers to produce them in large quantities. They are perfect decorations for weddings, parties, or as housewarming gifts. One can also experiment with different sizes and shapes to create a varied collection that would appeal to a broader audience.

When it comes to finishing techniques, woodworkers should choose an approach that is efficient, easy to apply, and doesn't take too long. Wax finishing, for instance, is quick to apply and will leave the wood with a matte or satin finish. It's important to note that applying the finishing method in batches will increase efficiency. Batch out your items in sets of five, ten, or more, to reduce time and increase productivity.

However, for some woodworkers, making and selling the same thing repeatedly can be monotonous. An alternative approach to finding buyers for their creations is by creating plans or instructions on how to make specific projects. Advertising these plans on social media or creating a website to sell them can reach fellow woodworkers and expand the audience and creativity. Not only does it reduce the number of clients a woodworker needs to find, but it also earns money by focusing on fellow makers.

In conclusion, woodworking can be more than just a hobby, and woodworkers can make additional income by making and selling popular and lucrative items. Personalized boxes, unique serving boards, and tealight candle holders are just a few examples of the items that woodworkers can start making to maximize profitability. By choosing efficient finishing techniques and batching out items, woodworkers can quickly increase their productivity and profits. Alternatively, woodworkers can create plans or instructions to target fellow makers and expand their audience and creativity, making selling avenues limitless.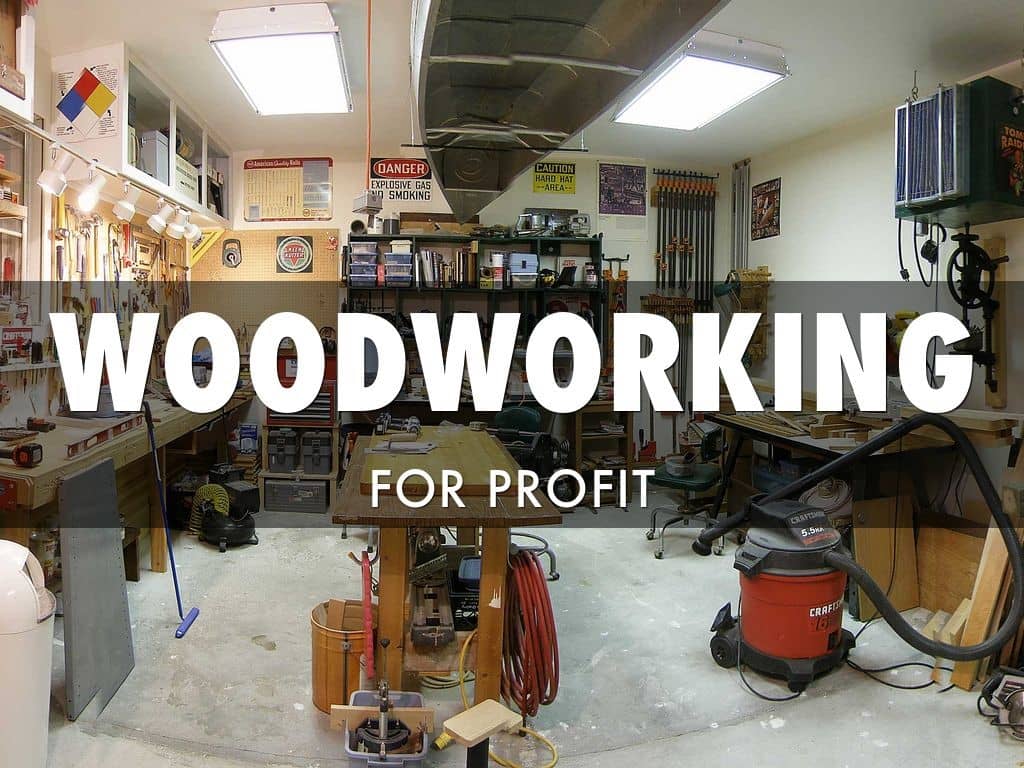 Efficient Techniques to Increase Productivity
As a woodworker, it's essential to find ways to increase productivity and efficiency in order to meet deadlines and maximize profits. Here are some simple yet effective techniques that can help:
1. Use a production system
One of the best ways to increase productivity is to use a production system. By setting up a production line and making multiple items at once, you can save time and effort. This technique also helps to ensure consistency in the quality of your work. You can use a production system for any item that you plan to make in multiples, such as cutting boards, coasters, or picture frames.
2. Plan your work
Before you start any project, take the time to plan your work. This includes determining the size, shape, and materials needed. You should also create a schedule with specific deadlines for each step of the process. Planning will help you to avoid mistakes and ensure that you complete each task in a timely manner.
3. Use the right tools and equipment
Using the right tools and equipment for the job can greatly increase your productivity. For example, using a miter saw instead of a hand saw can save hours of work. Similarly, investing in a good dust collection system can reduce the time you spend cleaning up after each project.
4. Work with a team
Working with a team can help you to accomplish more in less time. Each person can contribute their skill set to the project, which can lead to a faster turnaround time. For example, if you are making furniture, one person can be responsible for cutting the wood while another person can be responsible for sanding and finishing.
5. Improve your workspace
Your workspace can have a big impact on your productivity. Improving your workspace can help you to be more organized and efficient. Consider adding storage shelves to keep tools and materials within reach. You can also invest in a good lighting system to help you see what you're working on.
6. Learn new techniques
Learning new techniques can help you to work faster and more efficiently. Consider taking classes or workshops to learn about new tools and techniques. You can also watch videos online or read books and magazines to expand your knowledge.
By using these efficient techniques, you can increase your productivity and profits as a woodworker. Remember to plan your work, use the right tools and equipment, work with a team, improve your workspace, and learn new techniques. With dedication and hard work, you can turn your woodworking hobby into a profitable business.
Alternative Approach: Creating and Selling Plans
As a woodworker, you may find that producing the same items over and over again can become tedious. However, creating and selling plans for your projects can be an alternative approach to expanding your audience and creativity, while reducing the need for a large number of clients.
Creating plans for your woodworking projects can be a profitable venture, especially if you have a unique and original design. If you have a popular item, selling the plans to other woodworkers can be an excellent way to make money, especially if the project is complicated or difficult to figure out. Creating plans and instructions for your projects not only helps you generate income, but also allows you to share your knowledge and expertise with other craftsmen.
To start marketing your woodworking plans, your first option is social media. Social media platforms like Facebook, Instagram, and Pinterest can be excellent marketing tools for selling plans. You can create a business page or account dedicated to your woodworking projects and showcase your creations. Promoting your plans on Instagram with the help of hashtags can also make your product visible to potential customers.
Another valuable tool for selling your plans is by creating a website. A website can help you reach a wider audience, regardless of your location. You can create an online store to sell your plans, accept payments directly, and provide instant delivery once a customer completes the purchasing process. Additionally, a website allows you to support your plans with tutorials or videos showing step-by-step instructions.
When creating and selling plans, it's important to provide your customers with high-quality content. The instructions must be clear, concise, and easy to understand. Also, providing clear and well-illustrated images of the finished product and the different stages can help potential customers envision the final product, making them more likely to buy your plans.
In conclusion, selling plans can be an excellent source of revenue for woodworkers. By creating and marketing unique and original designs, selling plans on social media or on a website can expand your audience and creativity. Remember that your plans must be of high quality, easy to follow, and well-illustrated to attract potential buyers. By following these tips, you're sure to increase your profits and grow your woodworking business.
Expanding Your Reach: Utilizing Social Media and Websites
In today's world, social media and websites are crucial tools for expanding your reach and reaching potential customers. As a woodworker, it's important to take advantage of these tools to showcase your creations and connect with buyers.
One of the first steps to utilizing social media is to determine which platforms are most relevant for your business. Facebook, Instagram, and Pinterest are popular social media sites that cater to visual content, making them ideal for showcasing your woodworking projects. Facebook and Instagram can help you establish a personal connection with your audience, while Pinterest can be used to drive traffic to your website. By posting consistently, your followers will become more engaged with your brand and your woodworking creations.
Another tool for expanding your reach is creating a website. A website provides a space to showcase your work, as well as the ability to sell and ship products. When building your website, it's important to consider ease of use, design, and functionality. A well-designed website can increase credibility and attract a larger audience. Additionally, creating a blog on your website can help establish yourself as a woodworking expert, and can drive traffic to your site.
Search engine optimization (SEO) is another important aspect of website creation. By optimizing your website for search engines, you can increase your visibility and attract more customers. Key aspects of SEO include using relevant keywords, creating quality content, and having a user-friendly website that loads quickly.
Email marketing can also be an effective way to expand your reach. By collecting email addresses from customers and interested parties, you can provide regular updates on new projects and products, as well as promotions and discounts. This keeps your business in the forefront of customer's minds, and can lead to repeat business.
Finally, it's important to not underestimate the power of word of mouth. Encourage satisfied customers to leave reviews on social media, your website, or other review sites. Positive reviews can lead to more customers and help expand your reach.
In conclusion, utilizing social media and websites can greatly expand your audience as a woodworker. By creating a consistent presence on social media, building a well-designed and optimized website, and engaging in email marketing and word of mouth campaigns, you can draw in customers and sell your creations with greater efficiency and profitability.